Do what you love and help others through the art of ancient healing.
Massage Therapy Program
The Massage Therapy program offers you the education, practice and skills necessary in the massage therapy profession. The Massage Therapy program satisfies the academic requirements to qualify massage therapy graduates for the New York State Massage Therapy Examination.
Employment of massage therapists is projected to grow 24 percent from 2016 to 2026 according to the United States Bureau of Labor Statistics †, much faster than the average for all occupations. Continued growth in the demand for massage services will lead to new openings for massage therapists.
Our small class sizes provide you with individual attention to focus on the development of your professionalism and career skills. As a Massage Therapy program graduate, you will possess the depth of knowledge and practical experience from your studies to successfully practice massage therapy profession upon licensure by New York State.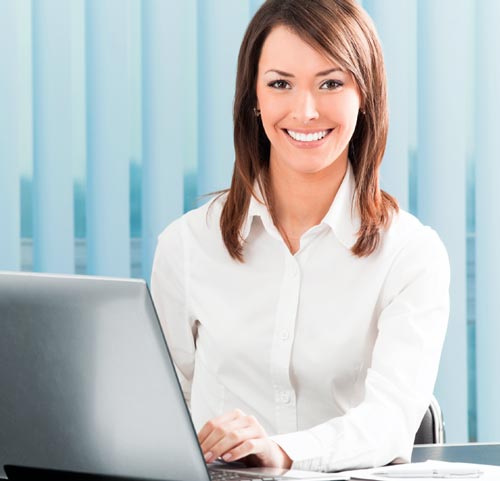 Kim Lathrop
Class of 2013
"Mildred Elley taught me how to study and to learn. With those skills I have advanced to become a very skilled Massage Therapist. I feel very fortunate and I love what I do."
Massage Therapy Courses
Massage Therapy students at the New York City Metro campus of Mildred Elley will also have an opportunity to specialize by taking coursework in the following:
Biology
Anatomy & Physiology
First Aid & CPR
Medical Terminology
Western Massage
Professional Development and Ethics
Myology & Kinesiology
Sports Massage
Reflexology
Oriental Massage
Pathology
Neurology
Myofascial Release Therapy
Clinic Practicum
Ready to make a change? Take the first step!
Requesting information requires no obligation or commitments.

Massage Therapy Program Benefits
Attending Mildred Elley means you not only receive a quality higher education experience, but it also means you get access to the most advanced job training available. Mildred Elley also offers many different benefits for college students in the New York Metro area.
Financial Aid & Scholarships For Those Who Qualify
Lifetime Job Placement Assistance
Flexible School Schedule
Convenient Location in Lower Manhattan's Financial District
Easy Access to Express Subways and Buses
Approved for Veterans Education Benefits
International Students Welcome
Lifetime Job Placement Assistance
Here, in the heart of New York City, there are many potential opportunities for career placement. After graduating from Mildred Elley's Massage Therapy program, enjoy our lifetime job placement assistance. Our hopes are to see YOU pursue a rewarding career as a massage therapist!
† https://www.bls.gov/ooh/healthcare/massage-therapists.htm#tab-6
GOT QUESTIONS?
If you're ready to start your career as a massage therapist, CONTACT US now to begin your training!